Last year at Disney's bi-annual D23 expo, the corporate giant announced they would be adding a new transportation system to their resort. Seen below is a picture taken on a road heading to Disney World.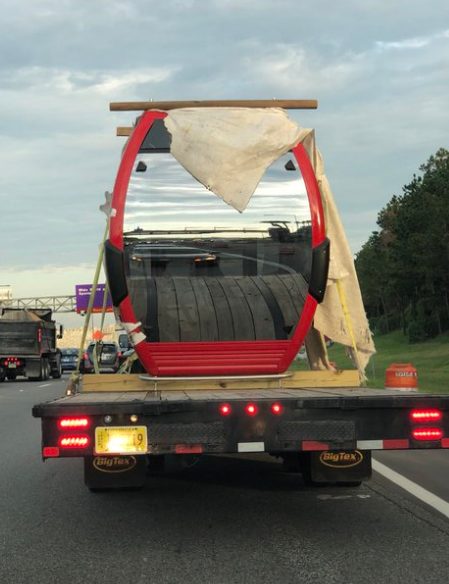 Much like Magic Kingdom's defunct Skyway attraction, this system will utilize gondola lifts to transport guests. However, instead of simply taking them from one part of the park to another, they will be able to go from resorts to parks. For example, guests staying at the Caribbean Beach Resort will be able to travel straight to Disney's Hollywood Studios. Moreover, there will be another direct line that goes straight from the Riviera Resort to Epcot Center.
The Skyliner system is scheduled to open some time in 2019.