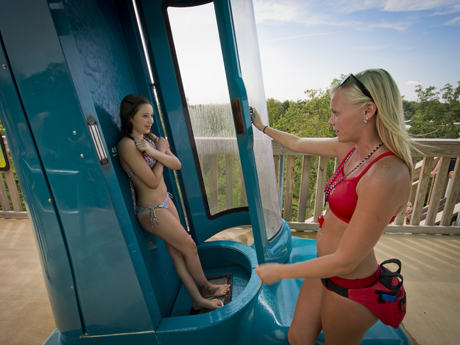 Busch Gardens Tampa's very own water park (as well as my personal favorite water park) is getting a massive new attraction to ring in the 2018 season. This attraction will be an all new slide complex named Vanish Point. The complex will be made up of a pair of trapdoor slides that are each 70 feet tall and over 400 ft. in length. It will share the name of a similar slide complex at Water Country U.S.A. near Busch Gardens Williamsburg (seen above).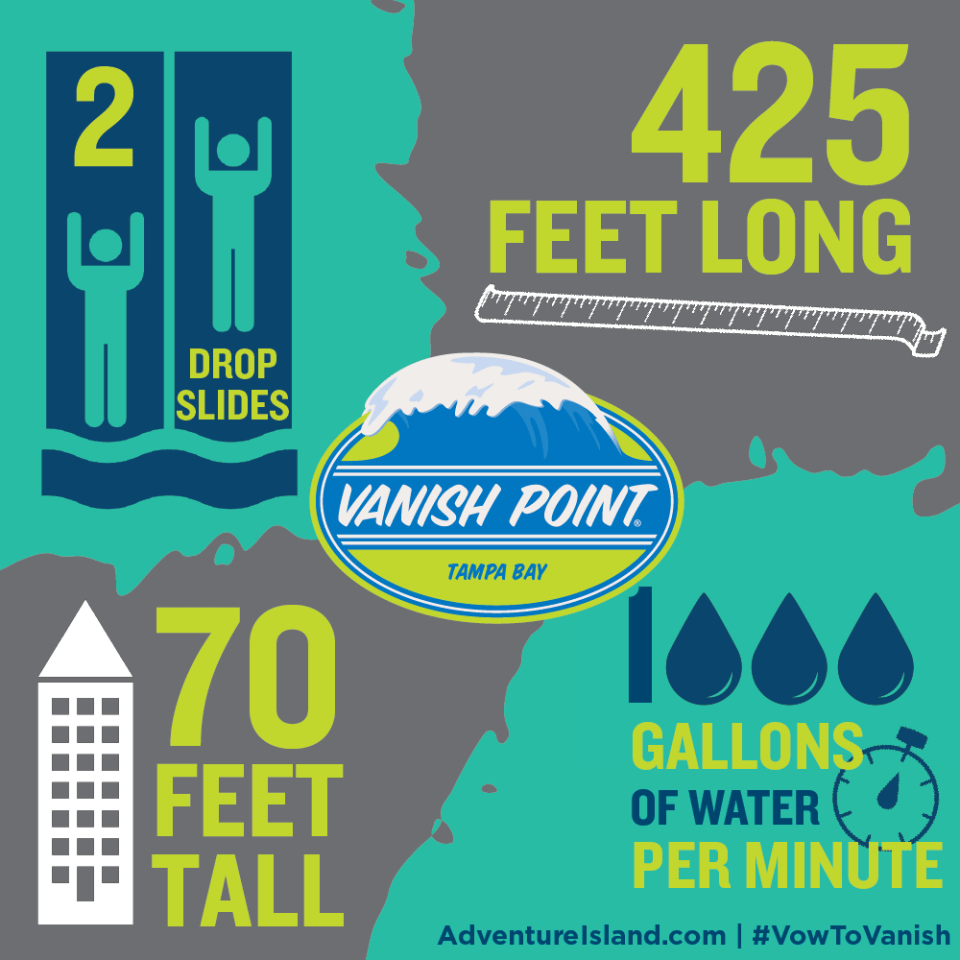 This will be the first attraction to come to the water park since the massive Colossal Curl opened in 2015. It will also be the first set of water slides to go to a SeaWorld park since Breakaway Falls debuted at Orlando's Aquatica in 2014. In recent years, trapdoor slides have proven to be extremely popular among water parks. Just recently, Cedar Fair installed several of these slides at parks like Cedar Point Shores and Knott's Soak City. It's pretty clear that the adrenaline rush and pure suspense that these slides provide has proven to be a favorite among park guests.
Water park lovers, get ready to drop in and splash down in 2018!
1,197 total views, no views today