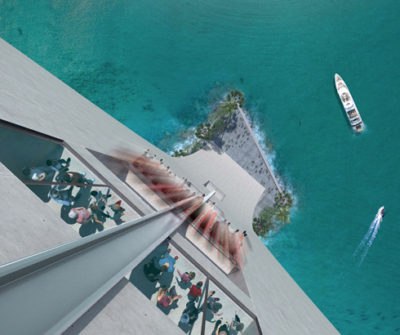 While Miami is more known for its beaches than its thrill rides, that's all about to change in 2020. The upcoming Skyrise Miami entertainment center is set to feature SkyDrop: the world's tallest and fastest drop tower. It will be a massive 540 feet tall and have a top speed of 95 miles per hour. This will make it 125 feet taller and five miles per hour faster than the current record-holder Zumanjaro at Six Flags Great Adventure. Interestingly enough, the project's official website features footage of both Zumanjaro and Lex Luthor Drop of Doom, hinting that this tower will also be built by Intamin.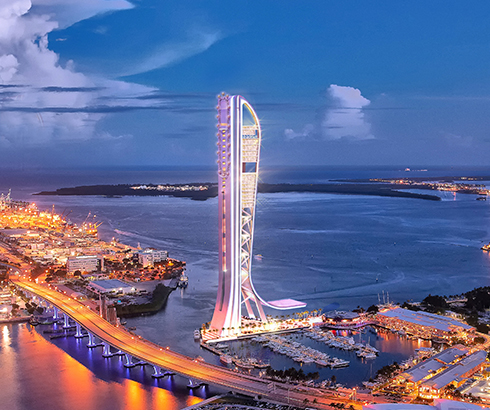 SkyDrop itself will be on the back of the building and will overlook the Atlantic ocean. It is sure to be one of the best views on any drop tower.
For those of you unaware of this project, Skyrise Miami is an upcoming entertainment center in Miami Florida that is currently under construction at the Bayside Marketplace. It was first proposed in 2013 and was recently approved for construction last December. It will be the tallest building in Miami and is scheduled to open in 2020, the same year that the Superbowl will come to the city.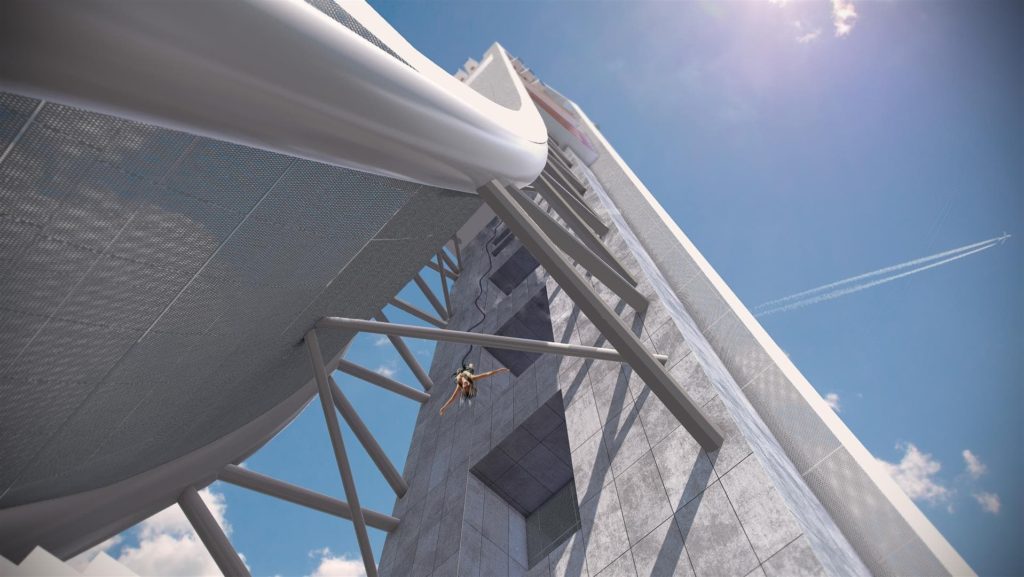 In addition to SkyDrop, Skyrise Miami will feature a bungee jump experience, several observation decks, fine dining, a nightclub, a 4D motion simulator, and much more. It's sure to be a prime location for thrill seekers and tourists in general. Whether or not this will open by 2020 is unknown, but unlike the long-awaited polercoaster, at least this project made it to the construction faze, so there's a good chance it will end up opening.
14,851 total views, 1 views today