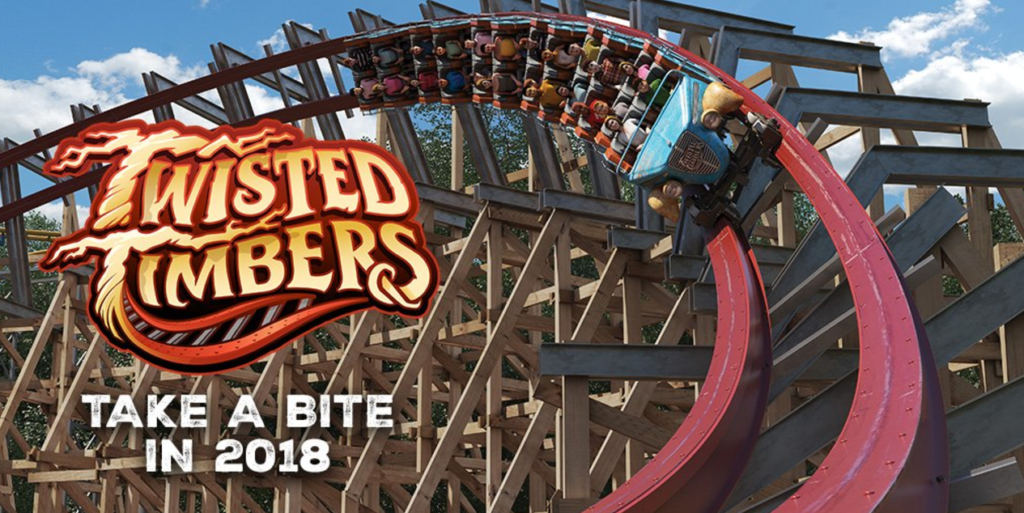 Kings Dominion fans, the wait is over. The RMC re-do of Hurler has finally been announced. It will be named Twisted Timbers, and it's scheduled to open in 2018. The story of the ride goes as followed. Located next to the park's Candy Apple Grove, this coaster takes place in the once-thriving Hanover Hill Orchard, named after the park's location in Hanover County. One beautiful day, half of the orchard was mysteriously destroyed by an unknown force that shook the ground, turned over tractors and shattered glass. Now this land of local legend is open to the public for one wild ride.
It will be 111 feet tall, it will be 54 miles per hour, it will have 20 airtime moments, and it will have three inversions. It will also feature a massive barrel roll drop similar to Kentucky Kingdom's storm chaser.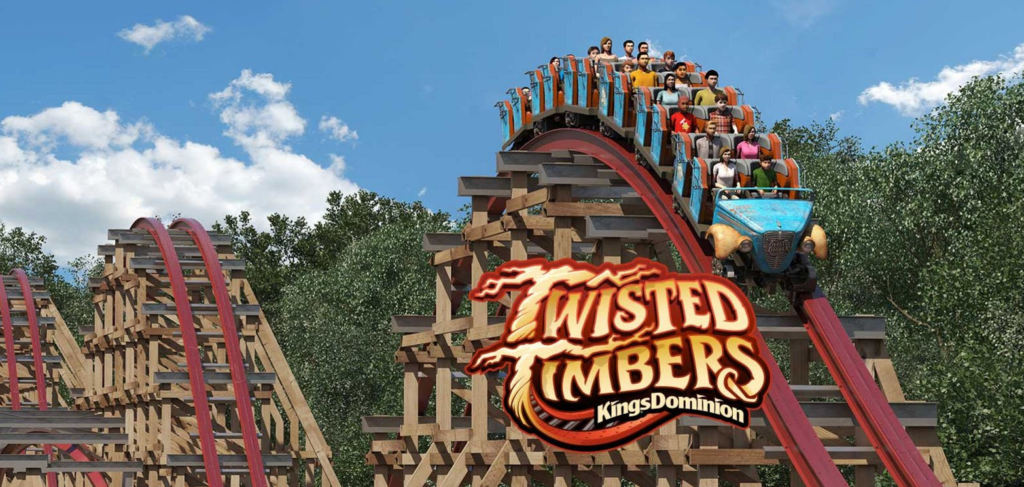 Much like last year's Mystic Timbers at Kings Island, the trains on this coaster will be modeled after vintage cars, which will add a classy touch to this coaster
But that's not all the park announced. Kings Dominion will also be receiving Winterfest, a Christmas event that will turn the park into an all-out winter wonderland of lights, ornaments, cookies Christmas carolers, an ice skating rink and old Saint Nick himself.
Overall, 2018 is going to be an incredible year for Kings Dominion, but there's even more amazing announcements to come today, so stay tuned.