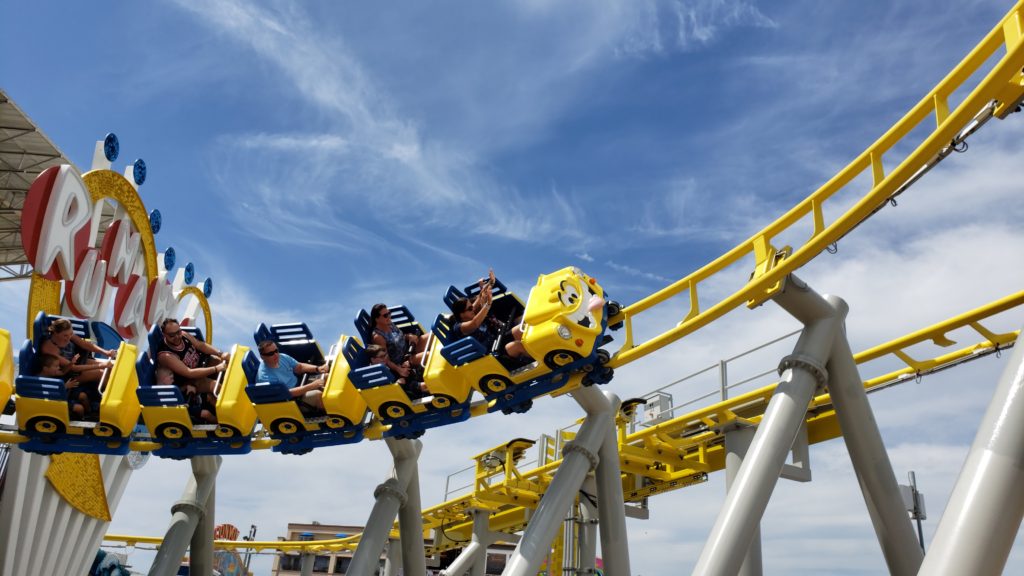 (Wildwood, New Jersey) After a bit of a delay, the new Zierer roller coaster Runaway Tram has debuted at Morey's Piers!
Inspired by the boardwalk's famous tram (the phrase "watch the tram, please" has been engraved in the hearts of many New Jersians), this family coaster is a custom-built creation made by German manufacturer Zierer.
The ride serves as a replacement for the old Flitzer ride, a vintage roller coaster also (coincidentally enough) made by Zierer. It is the second coaster in two years to be added to the park, after Wild Wizzer, an SBF Spinning Coaster, opening just last year.
I got a chance to ride this coaster over the weekend, and I have to say, it's excellent for families. It is tame and smooth, and it's a great ride that everybody from Little Suzy to Grandma Florence will get a kick out of.