In a surprise announcement, ride manufacturer S&S Worldwide announced the return of an old Arrow Dynamics classic.
The returning coaster model is known as a Steeplechase, a vintage variety of roller coaster that dates all the way back to the early 1900s.
As of right now, the only one of these currently in operation is the one at England's Blackpool Pleasure Beach.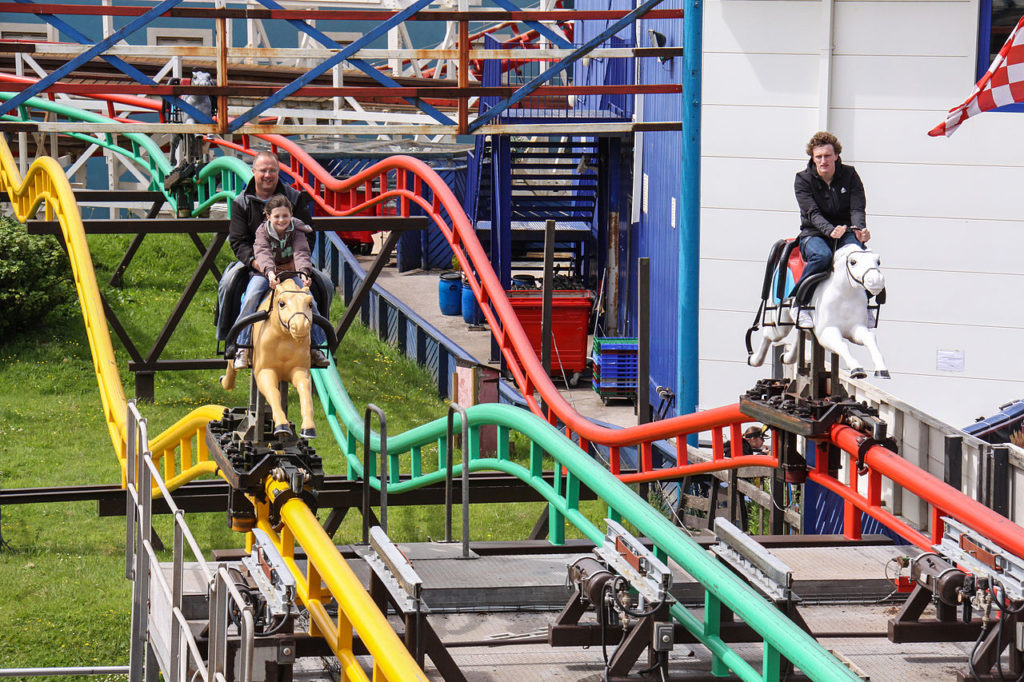 This coaster was made by Arrow Dynamics and opened all the way back in 1977. Shortly after the compamy went bankrupt in the early 2000s, S&S aquired the rights to produce Arrow's designs. Therefore, they will be bringing back this concept for a whole new generation.
According to S&S, the new variation of this model will feature a new vehicle and restraint design. The new concept is set to be revealed at this year's IAAPA conference in Orlando, Florida.