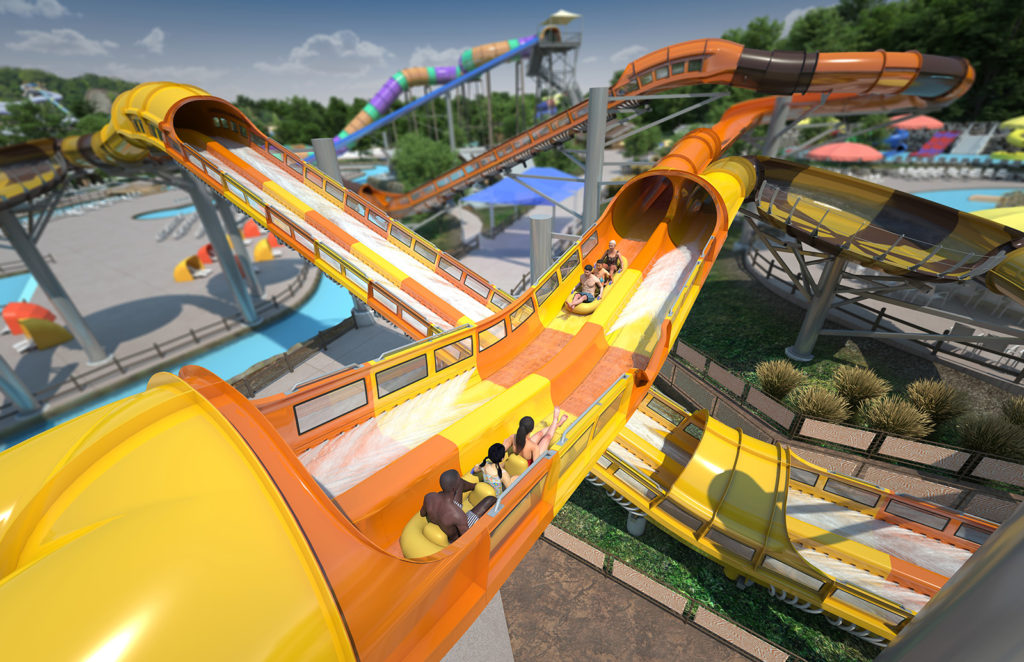 (Santa Claus, Indiana) Holiday World's recent emphasis on their Splashin' Safari water park continues with the addition of a thrilling new water coaster. Now the park will have not one, not two, but THREE thrilling water coaster experiences!
The new ride named Cheetah Chase will be a ProSlide RocketBLAST, a water coaster that uses pressurized water to shoot the rafts upwards. Unlike other water coasters that use conveyor belts, this one will feature a launch straight out of the station.
The uniqueness of this launch feature makes it a stand-out attraction from the park's other water coasters Mammoth and Wildebeast. This new attraction will give the park three water coasters, which certainly gives the park bragging rights.
Not to mention, the deuling feature is sure to lead to a thrilling guest experience, as guests go head to head with each other.
Look for Cheetah Chase to make a BIG splash in 2020!
1,568 total views, 1 views today