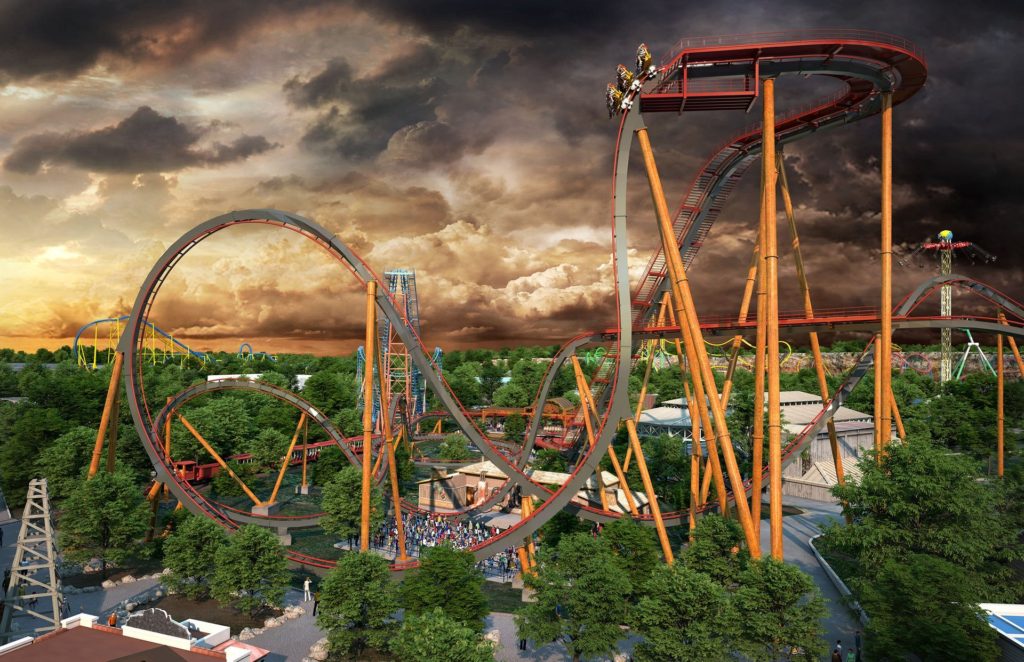 Yesterday, Six Flags Fiesta Texas in San Antonio, TX announced Dr. Diabolical's Cliffhanger, a new Dive Coaster model by Swiss manufacturer Bolliger & Mabillard. It will be the first new B&M coaster to come to the Six Flags chain since X Flight in 2012.
The coaster itself will feature a 95 degree drop. This gives it the steepest drop on any B&M Dive Coaster, and it is the first ride of its kind to go beyond-vertical. Moreover, it will feature two heart-stopping inversions: an Immelmann and a Zero-G Roll.
SFFT President Jeffery Seibert commented on the addition saying: "Dr. Diabolical's Cliffhanger joins an already stellar lineup of record-breaking roller coasters, rides, and attractions."
Suffice to say, this is going to be one incredible coaster, and I can't wait to return to this park.