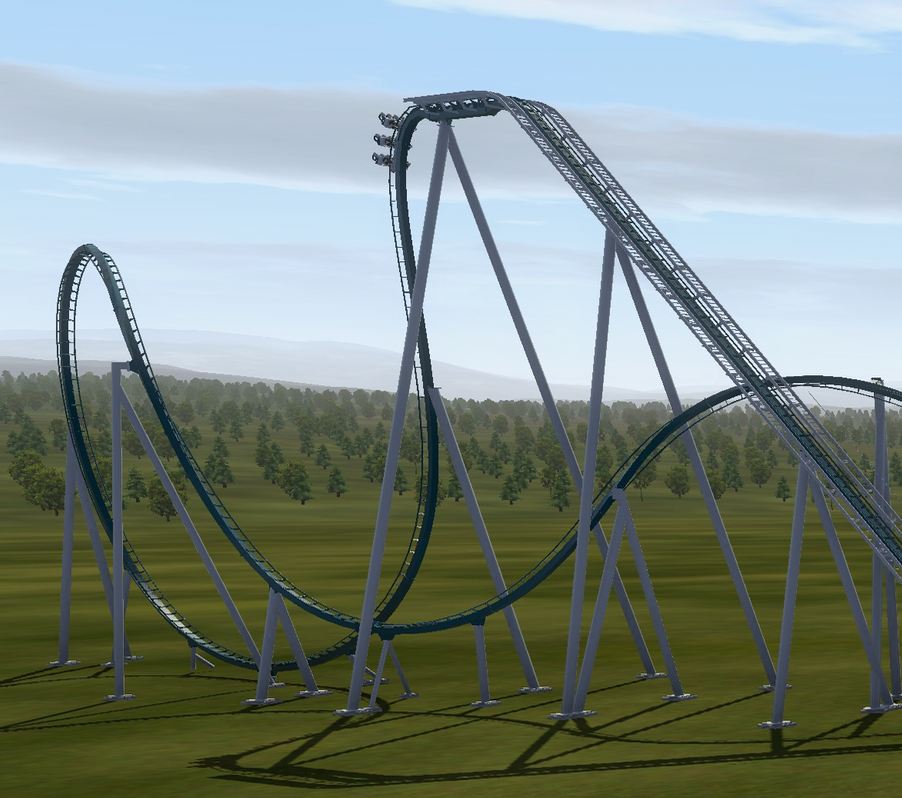 Dorney Park is drawing up quite a buzz among coaster enthusiasts alike with the announcement of a new attraction set to debut in 2024. The park has kept the details a secret, but the recent teaser has only fueled anticipation.
On August 10th, eager fans will finally get a glimpse into the enigmatic world Dorney Park has in store for them. In the mean time, a recently-released teaser was posted on social media, depicting an individual examining a hole in a fence by an abandoned building (see below).
From the limited information available via a meeting with the South Whitehall Township Planning board, the new coaster will reach a top height of 162 feet. More notably, it will occupy the former site of the park's "Stinger" roller coaster, which was removed in 2018 after years of technical issues (expect a Failed Coasters episode on that one).
While the exact details remain a closely guarded secret, enthusiasts have been speculating that the coaster could be a Dive model designed by renowned Swiss manufacturer Bolliger and Mabillard. Dive coasters are famous for their 90-degree drops, offering a crowd-pleasing, adrenaline-pumping experience.
Dorney Park's upcoming addition is highly anticipated, as it marks the first roller coaster to hit the park since Stinger. It's been a while since a major thrill ride has graced the park's lineup, but this one is sure to be a big hit among park fans.
Park officials are remaining tight-lipped about the details, keeping fans on the edge of their seats until the big reveal. The announcement on August 10th promises to be a momentous occasion, eagerly awaited by roller coaster enthusiasts from across the region.
As summer turns to fall, anticipation will continue to build as visitors eagerly await the grand opening of this mysterious new attraction in 2024. For now, all eyes are on Dorney Park, where brand-spanking new thrills await those who dare to ride the newest coaster on the block.