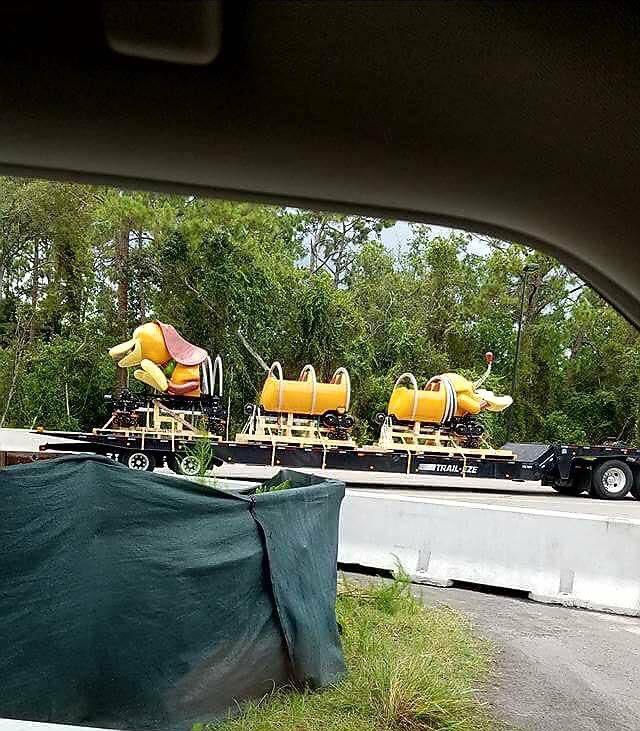 One of the most anticipated family coasters of next year is without a doubt Slinky Dog Dash at Disney's Hollywood Studios in Orlando, Florida. This Mack launched coaster will be part of an all-new section of the park themed to Toy Story. We've previously seen the track, but check out these incredible ride vehicles!
This image comes courtesy of Reddit user golf4miami, and it shows everyones favorite spring-loaded canine in all his coaster glory.
As you can see, the ride vehicles feature his trademark spring between the cars, which is thin enough to not obscure the views of its passengers.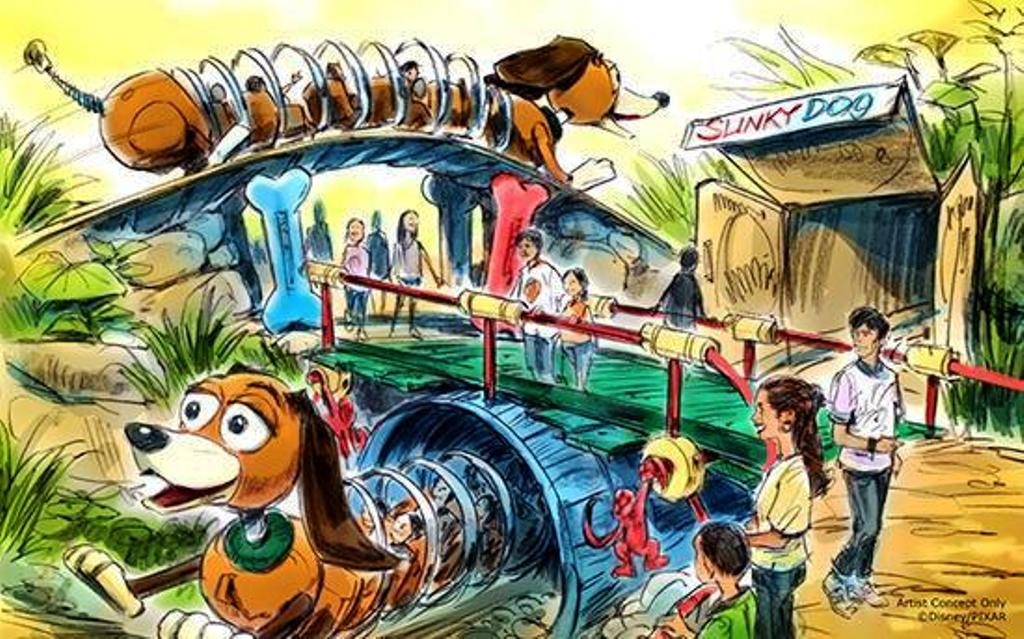 Its cartoonish appearance makes it resemble a kiddie coaster more than a thrill ride, but this coaster is said to be much more exciting than a typical kiddie ride. Think less Barnstormer (Magic Kingdom) and more Firechaser Express (Dollywood).
Im oersonally a sucker for a good family coaster with incredible theming, and this ride looks to deliver the goods in 2018.