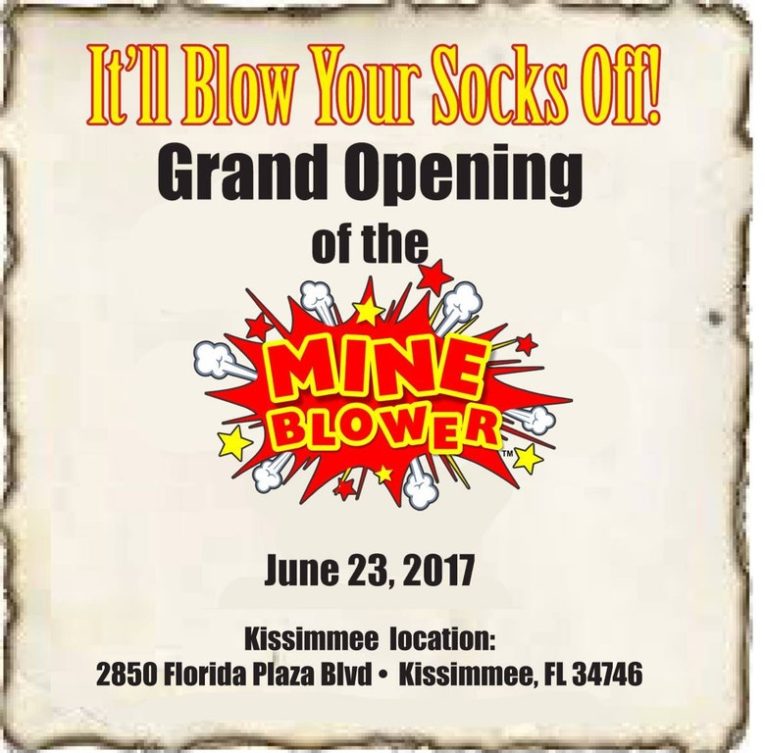 Just in time for the first weekend of summer, Fun Spot Kissimmee's newest coaster is set to open on June 23rd. The park confirmed this by sharing the image above on social media.
This will be the park's first roller coaster since 2012 and their first ever original roller coaster. Kiddie Coaster was re-located from Illinois' Enchanted Forest, and the Rockstar Coaster was re-located from Legoland Florida.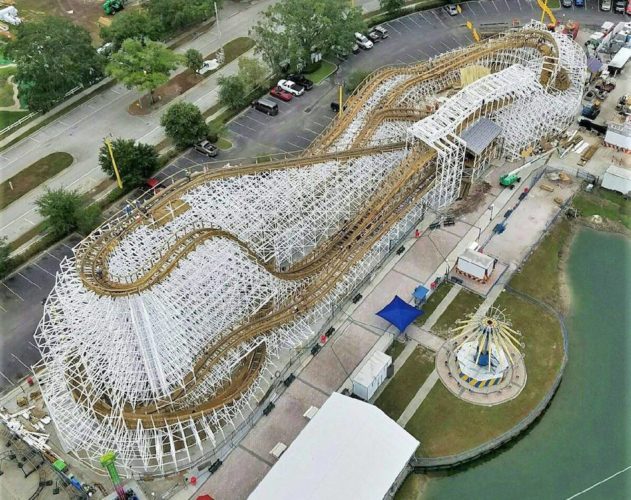 Mine Blower is a very impressive looking Gravity Group wooden coaster that was announced by the park last year. Its most defining feature is a unique corkscrew/barrel roll inversion. This will be the second Gravity Group woodie in America to have a corkscrew with the other one being located at Wisconsin's Mt. Olympus Theme Park.
I got the chance to visit Fun Spot Orlando last year and had an incredible time. White Lightning was an immensely entertaining GCI and I'm confident that Mine Blower will be another home run for the company. Hopefully I'll get around to checking it out soon.