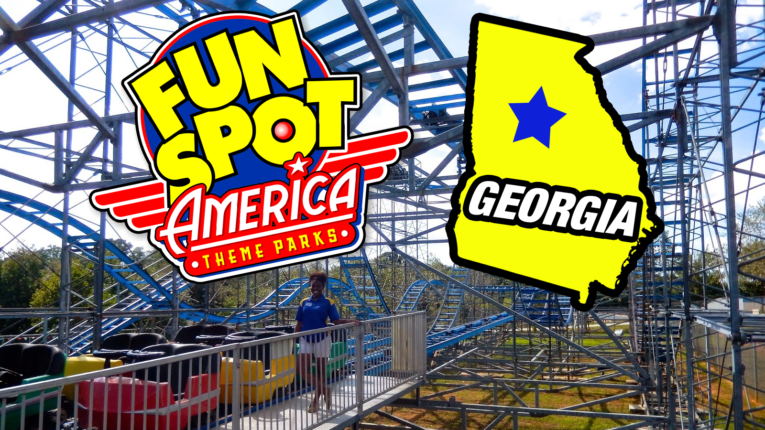 Fun Spot may not be the biggest or most nationally-known amusement park chain out there, but they certainly are a force to be reckoned with. Just weeks after the opening of their impressive new Gravity Group woodie Mine Blower, the chain announced that they would be buying another park to add to their roster. In addition to Fun Spot's two Florida locations in Orlando and Kissimmee, the chain will now have a new location in Fayetteville, Georgia.
Fun Junction USA, formerly known as Dixieland Fun Park, is a smaller theme park that's about a half-hour away from Six Flags Over Georgia. This is just like how Fun Spot Orlando and Kissimmee are located close to bigger Florida parks like Disney World and Universal Studios.
Also like Fun Spot's other locations, Fun Junction has go-karts, bumper boats, and a few small flat rides. However, while the Fun Spot locations in Florida both have newly-built wooden roller coasters, the only coaster at Fun Junction is an E&F Miller Hi-Miller named Scream'n Eagle (not to be confused with the PTC woodie at Six Flags St. Louis).
This ride is similar to a Schwarzkopf wildcat and was actually named Wildcat at its previous location at Nevada's Wild Island. Considering that this is the only coaster at the park, would it be possible for Fun Spot to add an all new wooden coaster here? If this is the case, then we can expect the first Gravity Group woodie to come to Georgia. Though since the park was just recently acquired, we may not see a new coaster go there until Fun Spot decides how good of an investment it would be.
Either way, it's exciting to see a small chain like Fun Spot grow. I recently paid a visit to their Orlando location and was very impressed with the staff, the late hours, and of course, White Lightning itself. Hopefully they can bring the same excellent service to Georgia, it could very well end up being a hit with the locals.