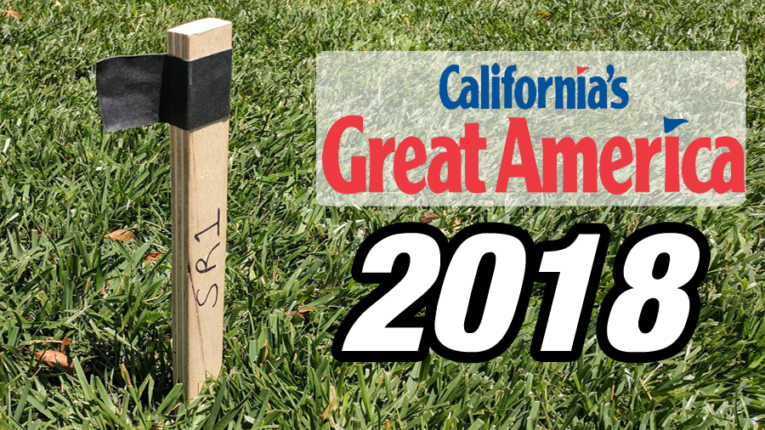 Here's some pretty big news out of California's Great America. The park is already teasing there twenty eighteen attraction. A construction marker has what appear to be white tire tracks leading up to it. Also, the marker itself has "2018" written on one side and "SR1" written on the other.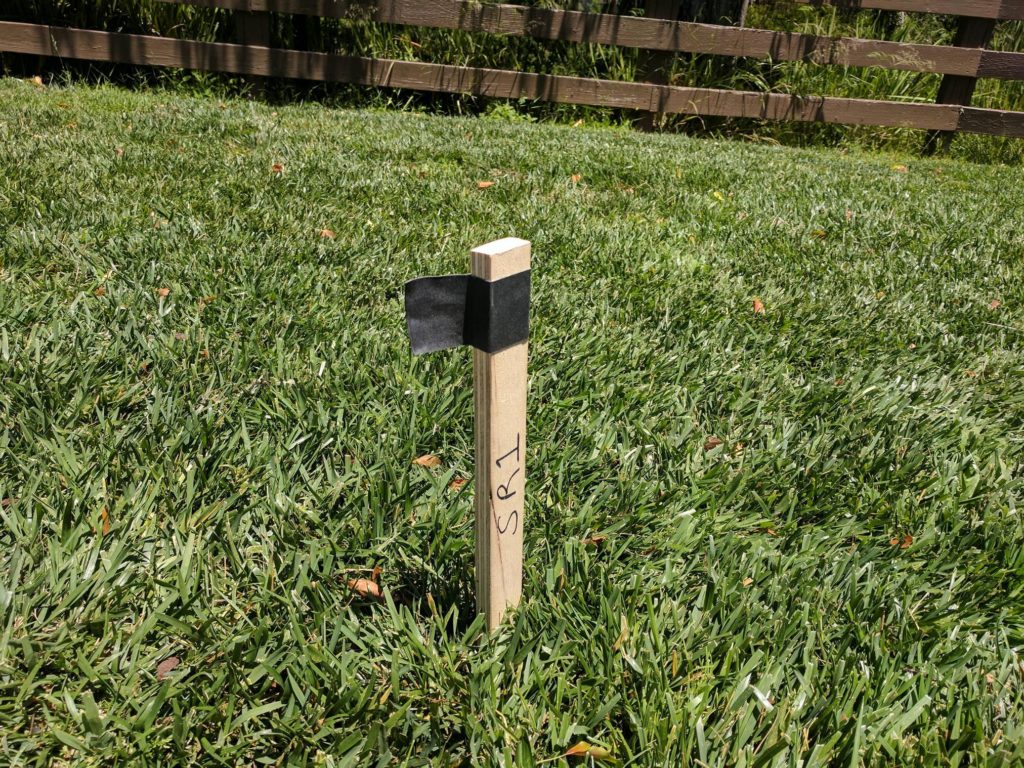 So what exactly does SR1 mean? Well, according to the state of California's DMV SR-1 refers to a traffic accident report. and this is a ride at California's Great America after all. Moreover, there's a couple of car models named SR1; one is a Peugeot convertible and the other is a small race car so this ride most likely has a vehicle theme. Is it possible that California's Great America is going to install more souped up version of the Backlot Stunt Coaster? Well, so far the coaster is said to be around twice as tall as the typical Backlot Stunt Coaster, so if it is a similar ride, it will indeed be a lot larger.
Besides RMC Mean Streak and RMC Hurler, Cedar Fair has two other coasters planned for next year. One of which is a completely new type of coaster while the other one is made by a manufacturer they haven't worked with in recent history. If this isn't a new type of coaster, then which manufacturer is set to make a comeback with this one? Let's think about this for a second…
On one hand, Intamin is a company many enthusiasts would like to see return to the Cedar Fair chain. The last time Intamin made a coaster for Cedar Fair was back in 2010 with Intimidator 305 at Kings Dominion. If Intamin is building this new mysterious ride, then what kind of coaster is it?
According to documents from the city of Santa Clara, the new coaster is said to be around 110 ft. tall which just happens to be around the same height as Maverick at Cedar Point, just five feet taller. So is California's Great America actually getting an Intamin blitz coaster? In my opinion, it's definitely the most likely possibility.
Imagine if Intamin was able to make a bigger and better version of Premier Rides' Backlot Stunt Coaster. Honestly ,I can already see it being named something like "Road Rage" or maybe it'll be a more clever name like "Mean Street." At the end of the day though, this is all complete speculation, and the only way to find out what the park is really adding is just to be patient.