Monthly Archive:
October 2021
2,383 total views, 1 views today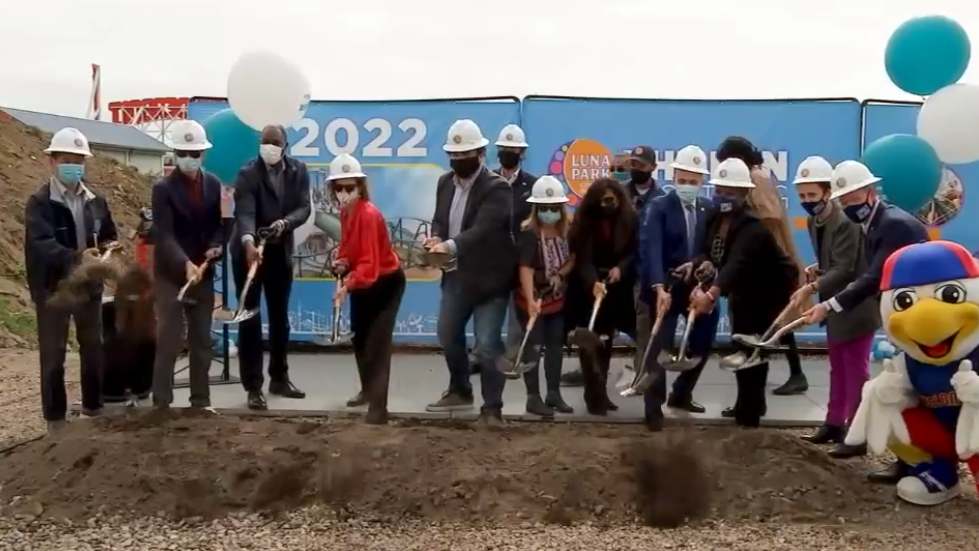 Luna Park in Brooklyn, New York is moving forward with their expansion plans. After initially being delayed due to the pandemic, the park has broken ground on their upcoming attractions.
These attractions include:
-Sky Chase
-A new ropes course
-A Super Flume ride
-A J2SK Coaster
Also in the pipeline is a Big WaveZ attraction. However, that may end up being delayed to 2023.
1,211 total views, 1 views today
After the addition of VelociCoaster, the Universal Orlando resort is ramping up their efforts to improve and modernize the park's attractions. Sometimes improvements and renovations seem small, but they do wonders in breathing new aesthetic life into the attractions. Seen above is a new paintjob that is underway for the park's Space Shot attraction.
The account known as Roller Coaster Nerdz was the first to report the news.
803 total views