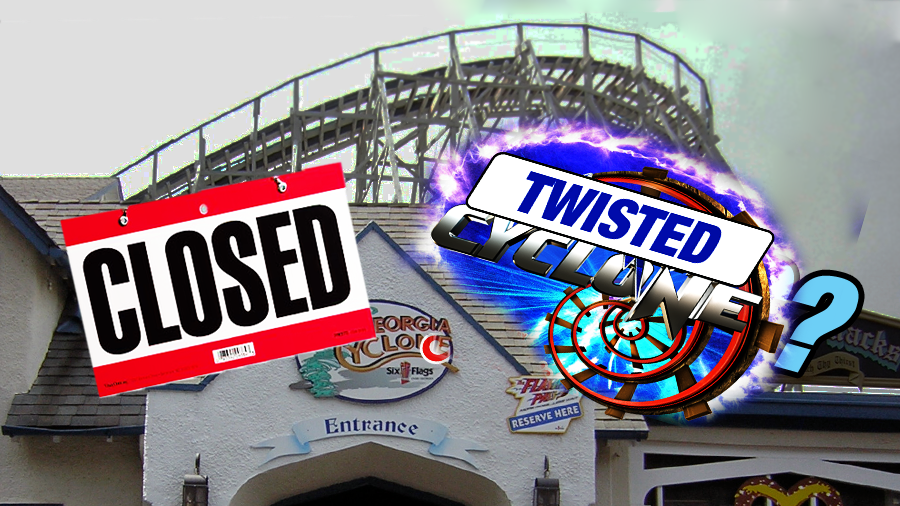 Big news out of Georgia. Six Flags Over Georgia announced this morning that the Georgia Cyclone will be closing for good on July 30th. However, rather than tearing it down, Six Flags may be looking to give this ride a certain makeover instead…
Originally manufactured by the Dinn Corporation, this wooden coaster first opened in 1990. It is a mirror image of the famous Coney Island Cyclone in Brooklyn, New York, but unlike that coaster, this one hasn't exactly aged well. That's why Rocky Mountain Construction installed topper track to 30% of the ride's layout in 2012 to make for a better ride experience. However, it's clear that Six Flags is interested in replacing it with something bigger and better.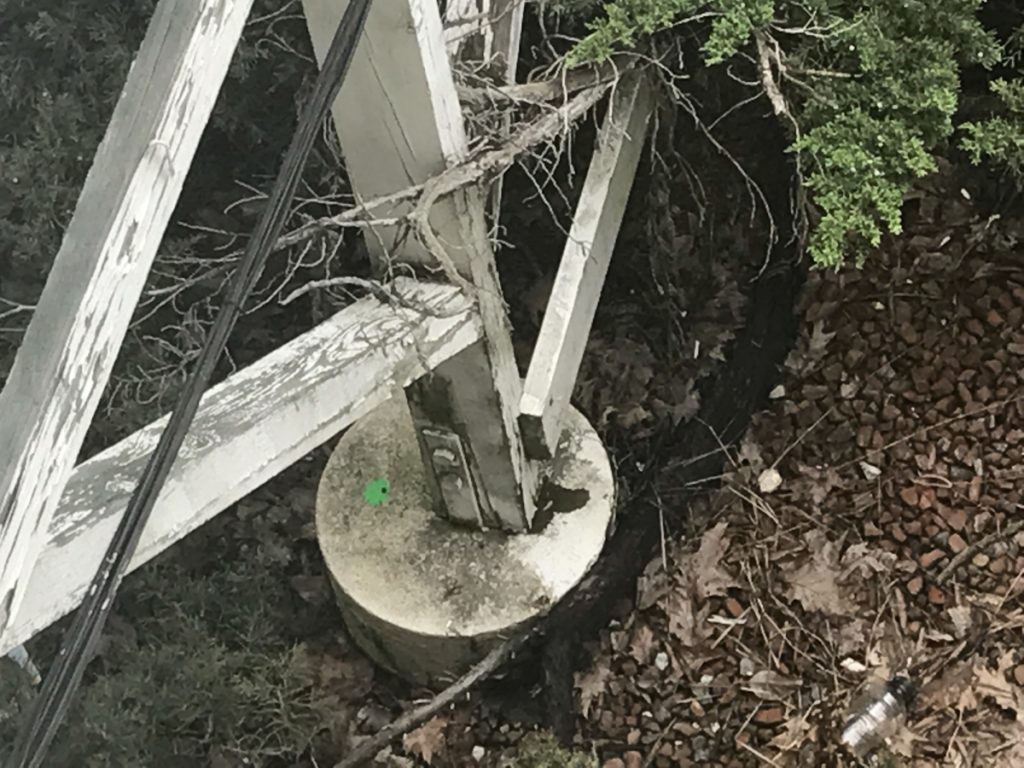 Earlier this year, construction markers were found on the coaster's footers, leading many to speculate the ride's future. Considering Six Flags' recent additions over the years, it's almost certain that this ride is about to get the RMC I-Box treatment. Ever since the New Texas Giant opened in 2011, Six Flags has given the Iron Horse treatment to six different roller coasters, and pretty much made Rocky Mountain Construction the industry giant it is today. The Georgia Cyclone could very well be the next A-list attraction to come to the Six Flags chain.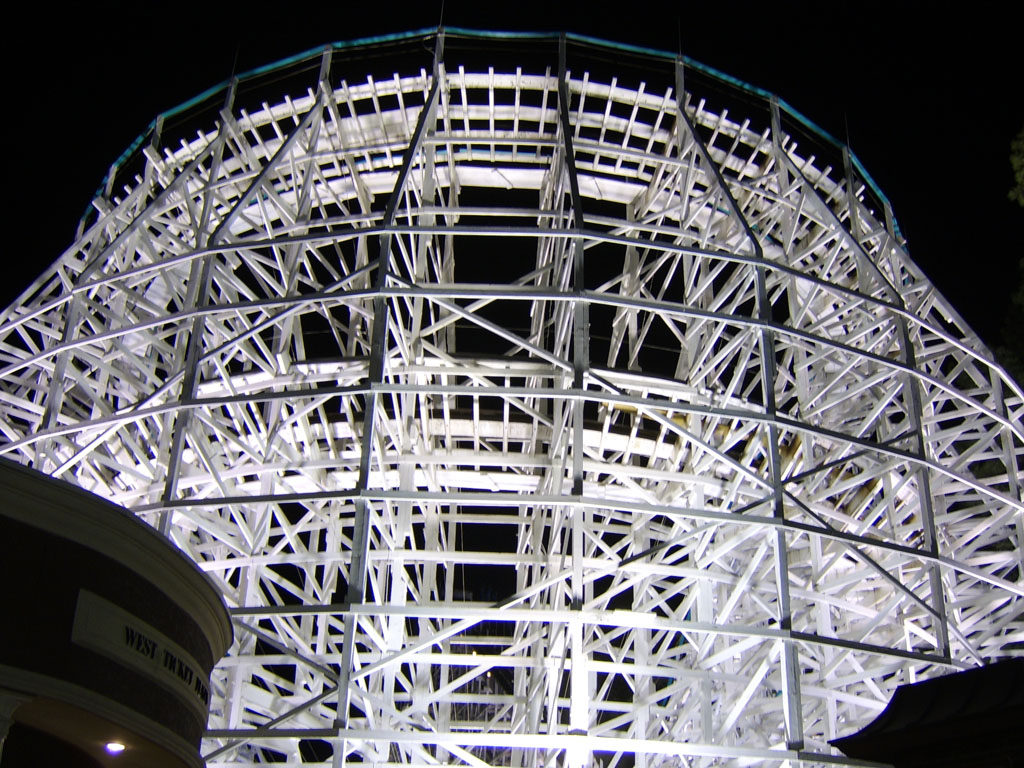 At this point, an RMC Georgia Cyclone is pretty much confirmed, there are still a few unanswered questions regarding it. First of all, what will it be named and themed to? Although Six Flags has the habit of re-using ride names like Goliath and The Joker, Six Flags Over Georgia already has rides with these names. One is a B&M Hyper named Goliath, and the other is a Larson Superloop named Joker: Chaos Coaster. So what will this ride be named? Well it's location in the park is completely opposite to the Gotham City area, so even if they didn't have a ride named the Joker, it wouldn't really make sense to put it here. In fact, the area of the park that the Georgia Cyclone is in doesn't really have a theme.
Back in 2015, the old Cyclone roller coaster at Six Flags New England was re-named Wicked Cyclone when it got the hybrid treatment. Therefore, I'm going to make a pretty bold prediction and guess that this new ride will be named Twisted Cyclone. This name would be especially fitting if this ends up being one of Six Flags' record breaking attractions for 2018. All this ride needs is four inversions to have the most out of every hybrid coaster, so a name like Twisted Cyclone would certainly be fitting. Whether or not this ends up being the case is still unknown, but once Six Flags makes their announcements in September, we'll all find out.